How to download Adobe XD
Adobe XD is a design tool for websites and mobile apps. Choose the best plan for you to use.
Starter Plan for Free
Single App Plan with subscription
All Apps Plan with other Creative Cloud apps
Download the free version of Adobe XD
The free version of Adobe XD is available on the following starter plan page. Click the "Download XD" button to download.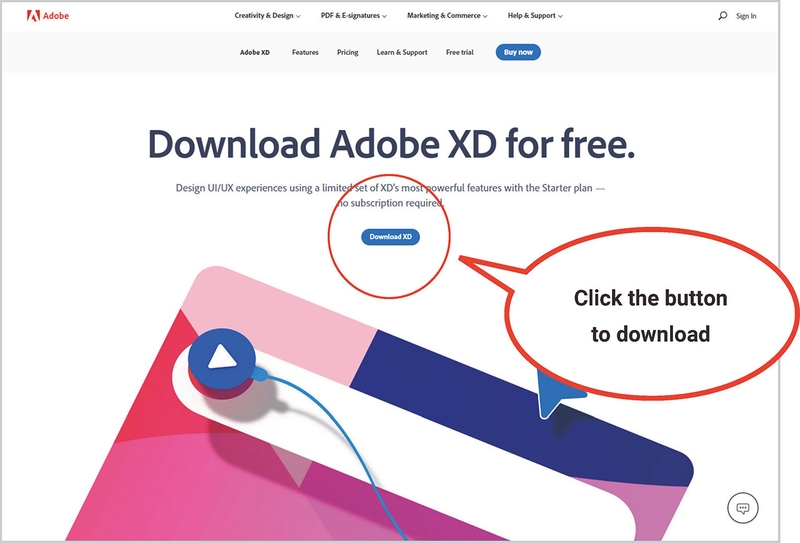 In the free version of Adobe XD, you can view, edit, and get the values of the design mockup XD data included in the book series HTML&CSS Coding Practice Book.
Note:
You will need an Adobe ID to install the downloaded XD. You can create an Adobe ID for free; see Adobe's help page "Create or update your Adobe ID" for details.
The subscription version of Adobe XD
If you want to use XD without the limits on the Starter plan, choose the Single or All Apps plan. A free 7-day trial is also available for the Single App plan.